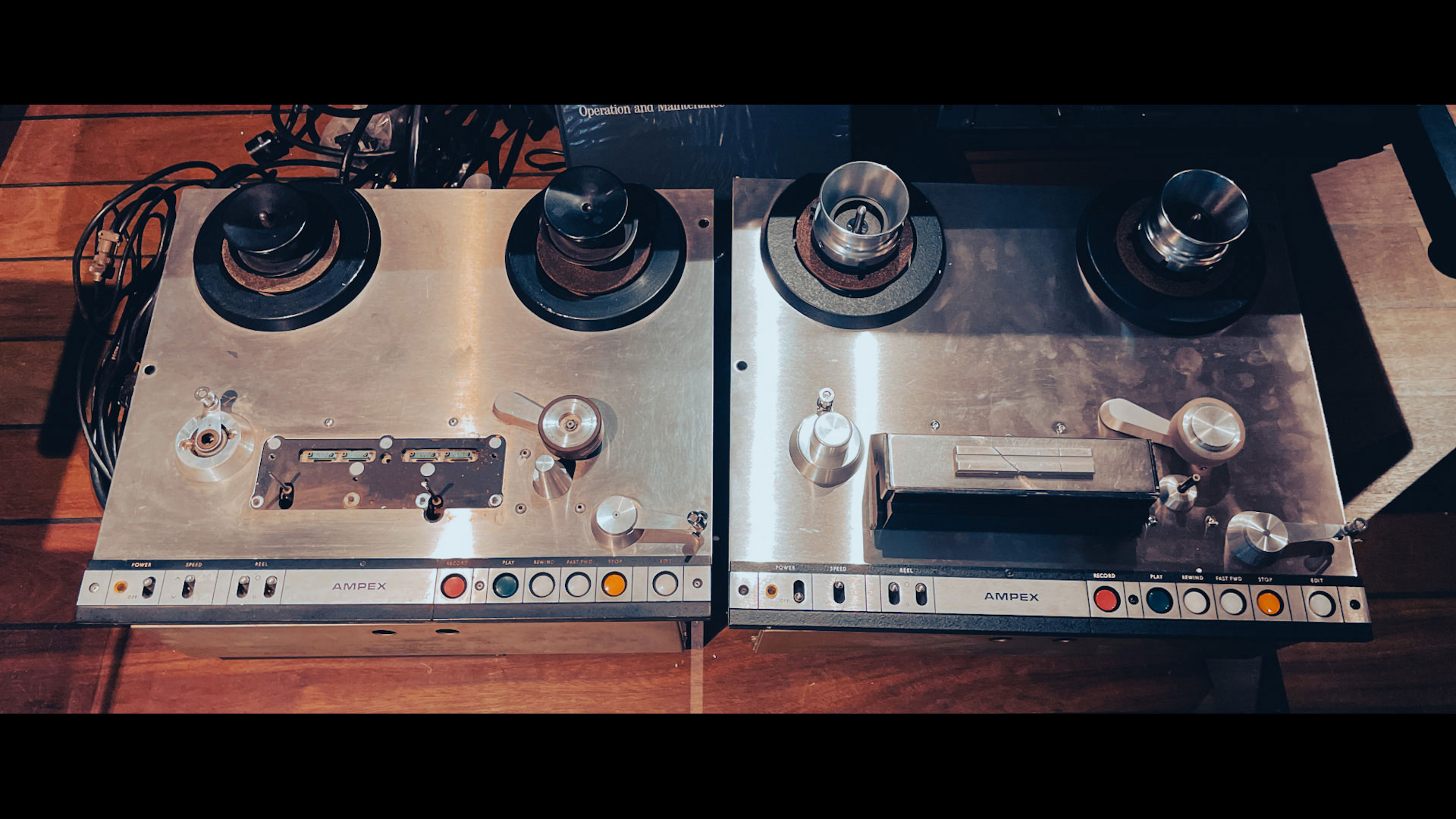 The Ampex 440b Restoration
Clemens Schleiwies: Over the years I've had so many different 2-track analog tape machines. They all had issues with the control logic at some point. I started with the Studer A820 and it's a IC and logic monster. Alignment is done via a LCD panel and different presets can be saved. If something turns wrong with the logic IC´s it's a nightmare so I switched to a more basic machine the Ampex ATR-102.
Trimmer pots and screwdriver instead of a microcomputer – great! But then it started with the capstan servo board and the capstan tachometer, so I switched to a even more basic machine the discrete Telefunken M15.
Wow what a sound – fully discrete no IC´s in the audio path but still transport logic!
Then I stumbled upon the Ampex 440b tape machine and fell in love! It's just so basic that it's thrilling!
No IC´s in the signal path, fully discrete class A audio design and no control logic for the transport. Nothing! It's as basic as it can get! It feels a bit like a LEGO toy – no even more so like a LEGO -Duplo toy. Everything is designed as plug and play modules, which can be assembled in the field.
All tape rollers and guides are designed to work with 1/4″ tape AND 1/2″ tape. You just have to turn the guides upside down! Wow genius!
I had the great luck to find a NOS – Never used old stock transport and also a second transport so my goal is to built one perfect dream machine. Getting new 1/2″ Flux Magnetics heads from John French and put everything in a nice custom build wood console!
I will update this article during the course of the restoration so it will be beneficial for others trying to service a Ampex 440b tape recorder!